Dr. Ravinder Kaur, Director (Officiating), Indian Agricultural Research Institute (IARI), New Delhi was born on 19th January, 1965 in New Delhi. Dr. Kaur did her graduation (B.Sc. Physics, Hons.) in 1986 from Delhi University and M.Sc. (Agricultural Physics) and Ph.D. (Agricultural Physics) in 1988 and 1991, respectively from Indian Agricultural Research Institute, New Delhi. Dr. Kaur was awarded IARI Gold Medals during both Masters and Doctoral programs and the prestigious Jawahar Lal Nehru Award during 1992 for her outstanding research carried out during Ph.D. programme.
She started her professional career on 21st January 1992 as Scientist (Soil Physics & Soil & Water Conservation) in the ICAR and was posted at Central Soil salinity Research Institute, Karnal (Haryana) where she worked on developing transient state computer models for quantifying impact of poor quality irrigation waters on soil salinization, agricultural production and for recommending alternative conjunctive water use and crop rotation plans for chemically degraded agricultural lands. She joined the headquarters at New Delhi in 1995 at the Division of Environmental Sciences to continue her work on simulation modelling for quantifying run-off and soil losses from the gauged/ un-gauged watersheds and for proposing appropriate land use and conservation practice plans for the physically and the chemically degraded agricultural lands through indigenously developed decision support systems. In 2007 she developed interest in wastewater management, treatment and recycling that led to the development of an innovative eco-friendly urban wastewater treatment facility of 2.2 MLD capacity at the IARI for the first time in the country.
Dr Kaur has developed several novel indigenous technologies such as  (a) IMPASSE© and Usar© – the environmental impact assessment tools for assessing short/ long term impacts of a range of geo-hydrologic conditions / resource management plans on the environmental degradation and productivity of salt-affected agricultural lands; planning length of long term field experiments; proposing appropriate adaptation strategies for managing chemically degraded agricultural lands and for evaluating food and ground water vulnerability to heavy metals/ salts; (b) Novel decision support system (such as DROP) for assessing total run-off, peak run-off, peak run-off time, design hydrographs, and soil loss from un-gauged catchments; (c) Linear programming and Simulation model integrated techniques for proposing optimal land use and conservation practice plans for  minimizing water and soil losses from erosive, humid catchments; (d) Novel multi-spectral/ hyper-spectral techniques (such as Img2Info© and Ref2Info©) for precise resource characterization/ discrimination;  (e) Spatial decision support tool (such as ResourCeS©) for assessing  regional water use/water productivity and soil/water/ vegetation health, delineating actual canal command areas & their extent during different cropping seasons, benchmarking & assessing canal irrigation performance, assessing feasibility & implications of operational canal  water rotational plans and targeting pollution contributing sources.
In furtherance to addressing the aforementioned global/ domestic priority issues, Dr. Kaur has provided leadership in strategic and operational designing and successful implementing of a number of high priority multi-stakeholder oriented (inter-institutional) national/ international projects; coordinating time bound project activities; managing project budget & disseminating project outputs.
The developed technologies have been tested on Indian, USA and Taiwanese watersheds; copyrighted/ patented; widely disseminated through training-programs/ workshops/ symposia/ seminars in several national/ international organizations as well as local TV/ Radio shows and published in reputed journals. Dr. Kaur has guided 8- M.Sc. and 5- Ph.D. students.
Throughout her career, Dr. Kaur has been honoured with several prestigious national/ international awards (viz. ICAR Young Scientist Award in 1998; IHELP fellowship at Iowa State University, USA in 2000; ICAR Punjab Rao Deshmukh Women Agricultural Scientist Award in 2001; ICAR National Fellow position in 2005; Fulbright fellowship at Florida, USA in 2009; Visiting Scientist position at National Taiwan Ocean University, Taipei in 2010; Environmental Leadership Award in 2011 and Bharat Jyoti Award in 2012) and has a number of copyrights and patent to her credit.  Her research expertise has taken Dr. Kaur to represent India in a number of countries abroad in various capacities. 
Dr. Kaur is currently holding the position of the Project Director, Water Technology Centre since February, 2012 and is also the Co-ordinator of the School of Natural Resource Management.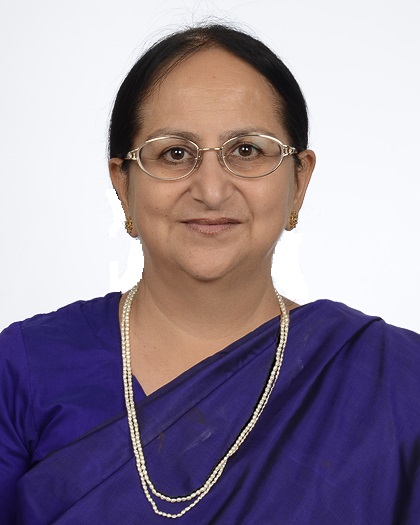 Dr. Ravinder Kaur
Director (Officiating), IARI
Email

director[at]iari[dot]res[dot]in

Education

Graduation (B.Sc. Physics, Hons.) in 1986 from Delhi University
M.Sc. (Agricultural Physics) in 1988
Ph.D. (Agricultural Physics) in 1991

 

Award

1) Gold Medals during both Masters and Doctoral Programs
2) Prestigious Jawahar Lal Nehru Award in 1992
3) ICAR Young Scientist Award in 1998
4) IHELP fellowship at Iowa State University, USA in 2000
5) ICAR Punjab Rao Deshmukh Women Agricultural Scientist Award in 2001
6) ICAR National Fellow position in 2005
7) Fulbright fellowship at Florida, USA in 2009
8) Visiting Scientist position at National Taiwan Ocean University, Taipei in 2010
9) Environmental Leadership Award in 2011
10) Bharat Jyoti Award in 2012

Specialization

Soil Physics / Soil & Water Conservation